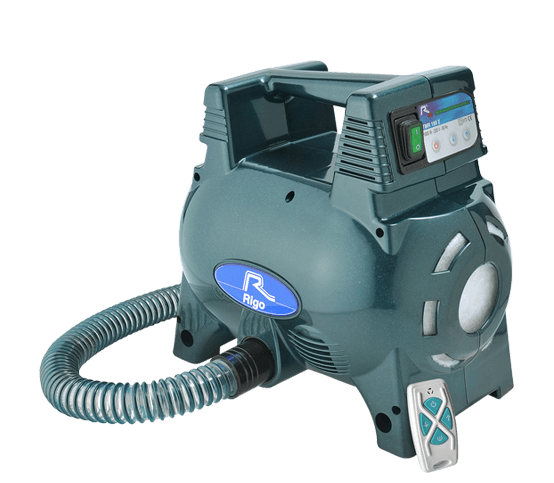 Multirigo TMR180E
The most powerful and refined turbine to always work with no limits.

Power above expectations to meet all painting needs even the most extreme.
More info
Speed and top performances
This model represents the current top range for Rigo since it can smoothly use even the painting products that can be most hardly sprayed. It is particularly suitable for special or critical situations. It's equipped with:
control panel with touch LED indicators
the radio control specially designed to handle the adjustment of the power of the engine at distance
the patented Rigo RF
Air Hose Flex: designed to improve handling
The equipment is combinable with a significant amount of accessories to be customized for your own use.
Did you know that..
this model enables you to apply even two-component colloidal metal-based antifouling paints?