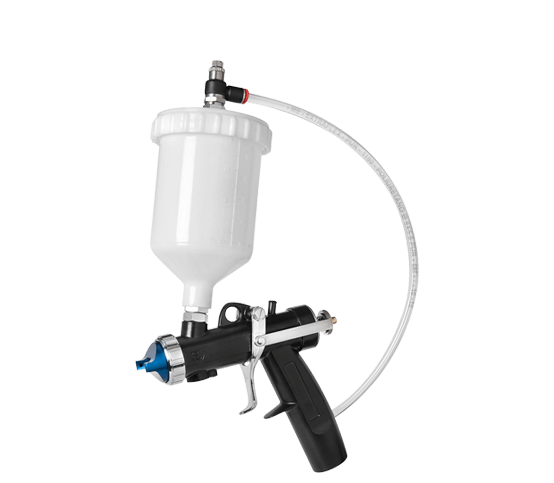 MRS
The spray gun with an upper plastic tank combined with TMR Turbines enables spraying of different covering materials, water or solvent-based paints on different media
Features of the spray gun enable the user to atomize the product precisely and uniformly with an extremely limited overspray effect.
More info
Adjusting to find the optimum finish
The quantity of covering product can be adjusted on the basis of its density/viscosity by means of an adjusting screw.
Turn the air cap to obtain different types of spray (vertical oval, horizontal oval or round) with a very limited overspray effect.
upper plastic tank
efficiency up to 60-80%
environmental and health friendly
Did you know that...
all Rigo HVLP spray guns represent a real classic of reference in low-pressure painting? Excellent finish, user-friendliness and a favouable price