HP Guns
Rigo and high pressure
RIGO returns to HP technology with three Italian-style innovative, attractively designed models, with top-class performance ratings for perfect finish top coats and end-results.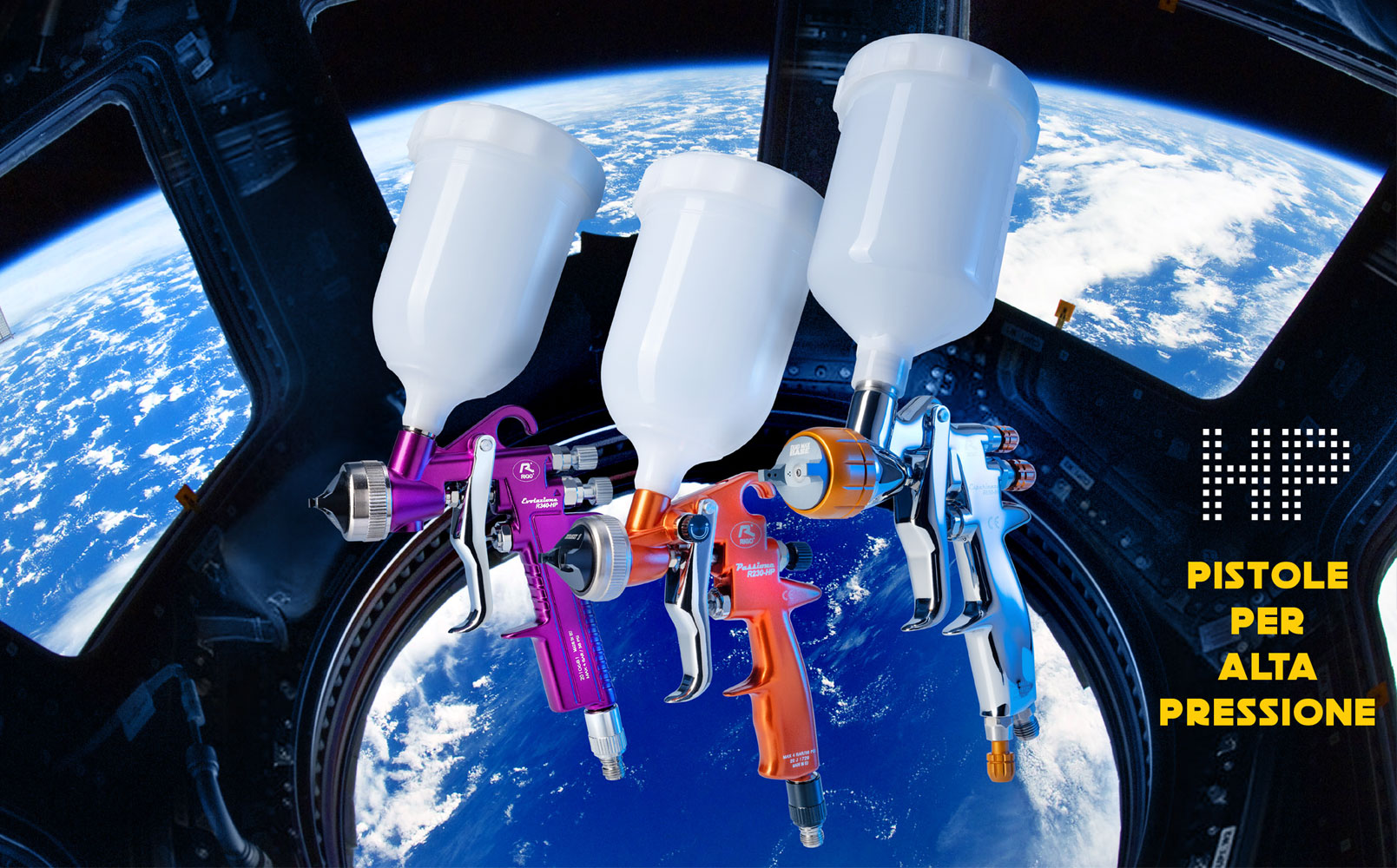 Passione, Evoluzione and Esperienza are tops for performance ratings and constructional quality, setting the standards, each model within its own specific category. For performance, constructional quality and reliability, these three models occupy the high ground alongside the leading European, American and Japanese brands.
As for all Rigo products, the quality-price ratio of this range of products is most impressive and shall be doubtlessly appreciated by the higher-end hobby segment, industrial users, and artisan bodyworkers. Our policy is to include all the smart solutions that our habitual customers rightly expect from us, and which make for versatility with a multi-purpose calling. As always, when it comes to quality, Rigo goes the extra mile!