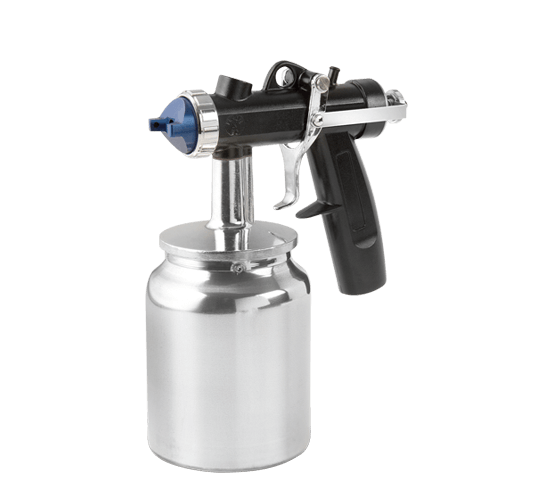 MRI
The spray gun MRI combined with all TMR Turbines enables spraying with HVLP system of different covers, water or solvent-based paints on different surfaces.
Features of the spray gun enable the user to atomise the product precisely and uniformly with an extremely limited overspray effect.
More info
Speed and top performance
The spray gun features enable the user to atomise the covering product, to wrap it up in air jet and to gently and accurately settle it on the surface to be painted.
As a consequence, it enables the user to avoid or to limit the overspray effect by reducing the dispersion of spraying materials by 20-40% in the air compared to traditional systems, thus increasing the yield up to 60-80%, also to the advantage of the operator's health and the environment.
Did you know that....
You can use our spray guns for miniatures, toys, garden and all fields where it is possible to spray liquids or where necessary to provide for a spray decoration.