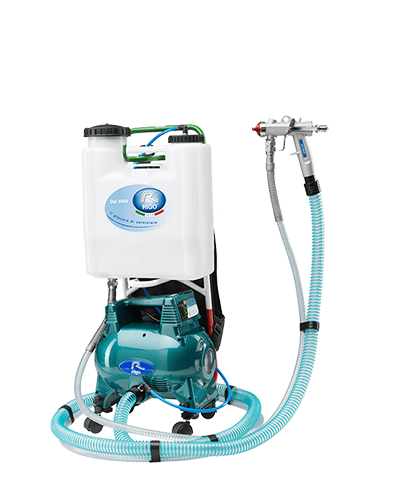 Kombi
Jack of all Trades of great performances and peerless versatility
Flexibility, simplicity and functionality reflecting the typical values of Rigo's philosophy
More info
Terms of references: comfortability and practice
With Kombi you will spray whatever you want everywhere. It features a TMR180E turbine and the latest generation of ACT spray gun complete with accessories, freewheels, frame, shoulder strap and large diameter hoses, it is supplied as turnkey product ready for use, providing over 2 meters of head.
Did you know that...
THE HEAD is a maximum high to which a pump can bring the paint at?