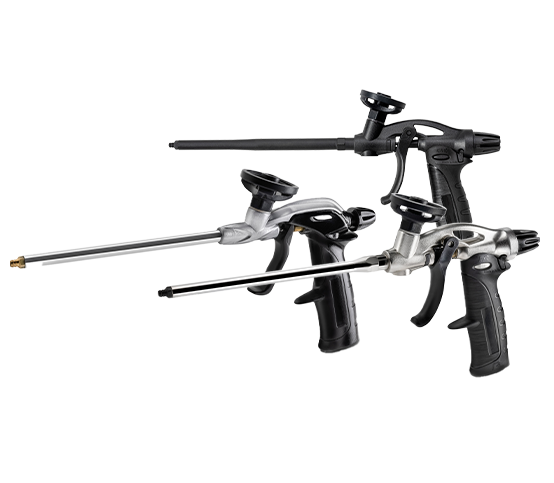 Standard Duty
Different models for continuous and regular use
Standard Duty Range
Light and easy to clean, ideal mix with die-cast metal body, ergonomic handgrip and lever made of anti-solvent and anti-adhesive thermoplastic material.
ECO – aluminum body with a metal barrel and adapter, slim ergonomic handgrip
RLR - original registered design, metal body and barrel, universal metal PTFE –coated adapter; patented "Safety System" included
RLR3 – this model is distinguished by the safety hand-guard, a metal lever, an extension with pre-expansion chamber and PTFE coated body; "Safety System" included
Did you know that...
we produce more than 300 models of PU foam guns customized at various levels as private label? Should you not find here what you want just ask us directly, it's very likely that the PU gun you are looking for is already available.