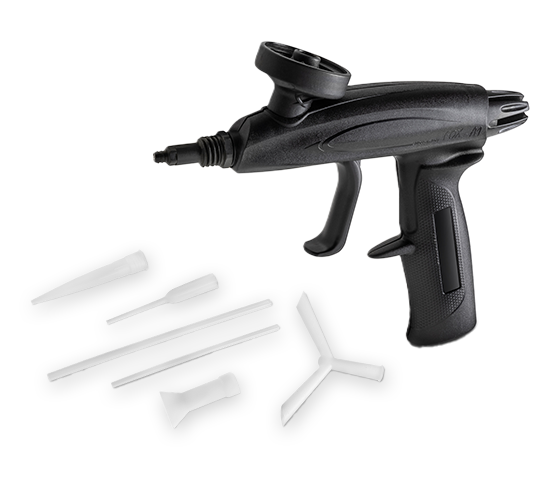 Concept gun MultiFox
A new concept of polyurethane foam gun, MULTI is its name, VERSATILITY its passion, the HARD WORKS its mission
Concept gun Multifox
A new concept of polyurethane foam gun, with the revolutionary new short barrel equipped with connections for the wide range of nozzles supplied.
MULTIFOX - extreme versatility -you can set it up at best for your proper work, small sized for comfortable use in the most uncomfortable situations
Did you know that...
we produce more than 300 models of PU foam guns customized at various levels as private label? Should you not find here what you want just ask us directly, it's very likely that the PU gun you are looking for is already available.