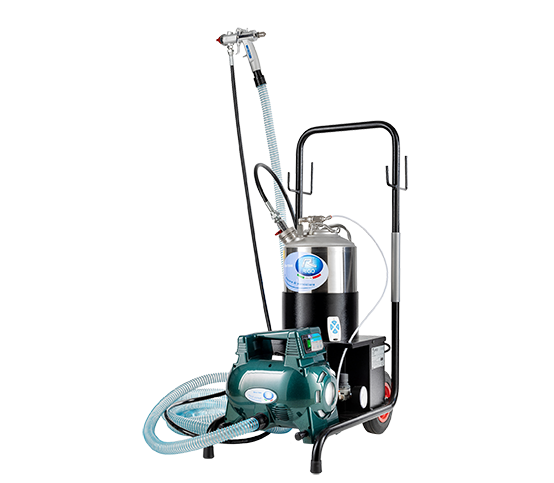 Cart Turbine CT9I Industry
Envisioned for industry and craftsmen, it allows to carry on all professional painting jobs with the best equipment possible.
More info
Great performances, high precision, and huge flexibility for finishing jobs.
Specifical for industry and craftsmen.
Thought for solvent-based, epoxy, polyurethane, two/three-component and decorative paints.
It grants flawless finishes with all materials.
Light, compact, portable, supplied with a 9 lt. tank.
Equipped with accessories for solvent-based products (hoses, gaskets etc…)
Did you know...
you can use your CT-9 and CT-18 even for small touch-up works or decorations by adding one of the ACT-S or ACT-AS new professional spray guns?