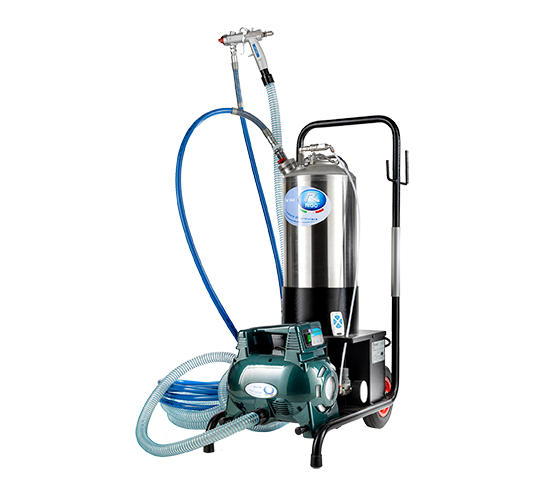 Cart Turbine CT18E Edilizia
Envisioned for building field, it is perfect for quick and well-done jobs, both big and small ones. Easy to handle.
More info
Resistant, reliable, easy to use for top quality finishes.
Specifical for the building field
Ideal for hydro paint, wall paints, water enamels, water-based products, decorative materials…
It grants flawless finishes with all materials.
Easy to use, practical and flexible both for big and small jobs.
Light and compact despite the high autonomy given by its 18 lt. tank.
Equipped with accessories for water-based materials (hoses, gaskets etc…)
Did you know that...
you can use your CT-9 and CT-18 even for small touch-up works or decorations by adding one of the ACT-S or ACT-AS new professional spray guns