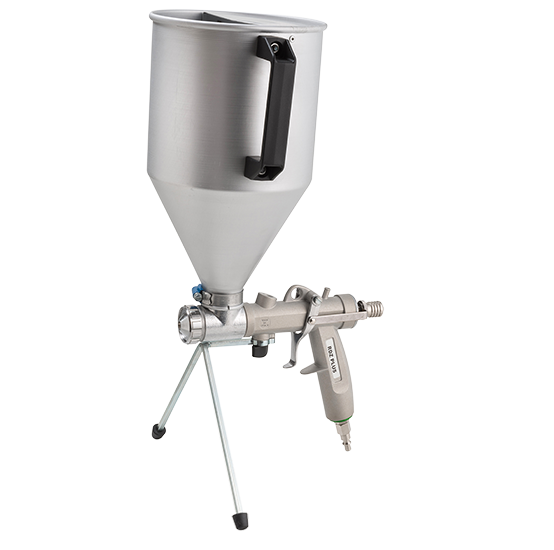 RDZ PLUS
Spray gun RDZ PLUS suitable for traditional compressors.

The evolution of a classic for the high pressure.
The new RDZ PLUS maintains all the characteristics of efficiency, performance and reliability of the previous model, a classic universally appreciated
More info
Did you know that...
RDZ PLUS offers the possibility of blowing out the air only at the high pressure without delivering any product? This allows to remove from the wall any product lumps or to crush any products accumulations.