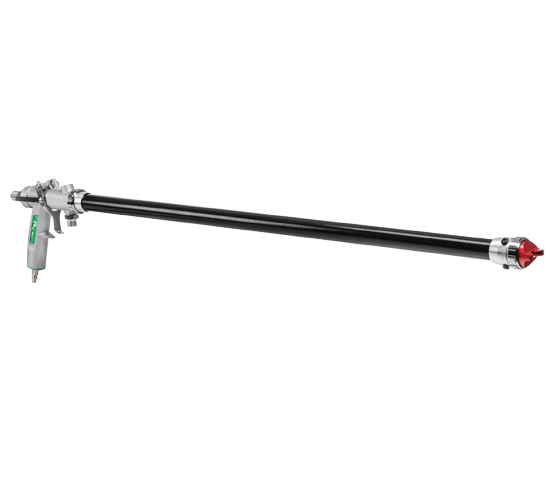 AXV-XXL
The spray gun AXV-XXL with 80cm lance is suitable for use with traditiional compressors
The spray gun features enable the user to atomize the covering product uniformly and allow the high level finishing even on the unmatchable surfaces.
More info
Did you know that...
you can achieve the maxiumum product transfer percentage thanks to Rigo LVLP PRO spray guns? This means saving material, protecting the painters' health and safeguarding the environment. The green line...