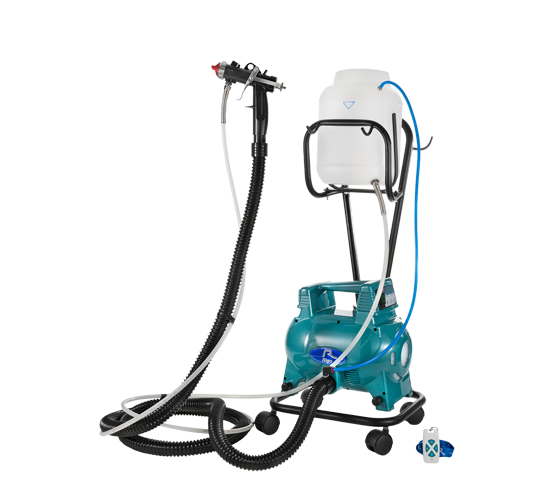 Trolley TSV
TSV Painting station
Natural evolution of the "backpack with tank"
It is handy, efficient and has good autonomy thanks to the 4 free wheels that can follow you everywhere
More info
Another RIGO ORIGINAL product!
The new TSV Trolley is equipped at best to allow a comfortable and efficient painting job with a considerable working range (6lt tank capacity) ideal for all indoor and outdoor uses: joinery, carpentry, car body and care, floors treatment and spraying of vertical surfaces within the prevalence limits typical of the HVLP spraying systems ( do not use with water based wall paints).
Did you know that...
after finishing your work, the trolley complete with hooks enables you to arrange the spray gun, the air tube and the supply cable in a very small space? All the equioment is well organised and ready for use.